The Neewer TT560 speedlite is beginner friendly, highly functional, and useful for situations requiring multiple flashes. This is a fantastic entry level flash. All the images in this article were taken using a TT560 speedlite.
If you prefer watching to reading, check out the video below.
Build Quality & Design
Build quality on the TT560 is perfectly adequate. It is certainly plastic but feels and looks solid. I suspect it may break if dropped on a hard surface, but I wouldn't expect much better from more expensive units. Overall, I am impressed with the build quality.
The design is simple, elegant, and functional. There are only four buttons and one switch. All are useful and easy to understand out of the box. The battery compartment is easy to access even when attached to a camera. It is sleek and light (possibly because of lower quality plastic). I always appreciate light gear. The speedlite fits well on both small (micro four thirds) and larger (full frame) cameras and doesn't feel off balance.
Functionality
Functionality is the name of the game with the Neewer TT560. It has 8 manual power settings (1/1 – 1/128 power) that are changed with – and + buttons. There is also a mode button that switches between Manual, Optical Sync 1, and Optical Sync 2. The mode is indicated by a blue LED light. It then has a power indicator light that turns red when it's ready to flash.
The TT560 has a standard hot shoe mount making it compatible with Canon, Nikon, Sony, Panasonic, Olympus, ect.
TTL and High-Speed Sync
This unit doesn't have through the lens metering (TTL), which automatically determines light levels with infrared to inform your camera what settings to use. I don't find TTL necessary or useful anyway. I prefer manual control over my settings to get the artistic effects I want and to maintain consistency.
TTL is useful for situations with rapidly changing light levels where you need to shoot quickly. If that describes how you plan to use your speedlite, consider one with TTL.
The Neewer TT560 doesn't have high-speed sync. This means you won't be able to use high shutter speeds with the flash. I tested the upper limit on my Canon 6D mk II and Panasonic G7. Both were able to sync every time up to 1/200s. At 1/250s, both had a small black bar across either the top or bottom of the image. It's still usable at 1/250s as long as you're willing to crop out a small part of the image.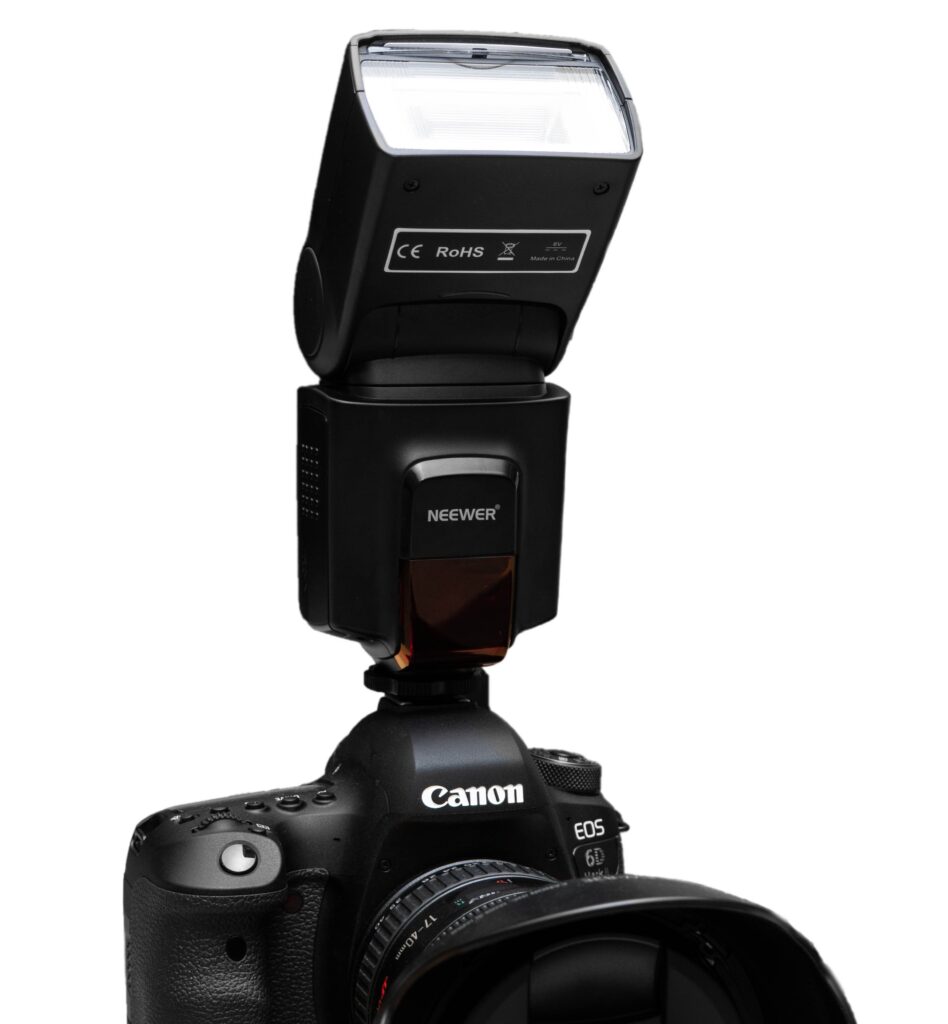 Ease of Use
This speedlite is as simple to use as it could possibly be. Not much comes in the box. Just the flash, an instruction manual, a bag, and a mounting plate (to attach directly to a tripod).
All you need to do to get started is:
Put four AA batteries in (not included)
Attach the flash to your camera's hot shoe
Screw it in place
Turn it on
Set your desired level of flash power
Shoot
Speedlites don't get easier than this one. It's never a chore to use, even when using multiple as slave flashes or with remote triggers. If you care about simplicity, this is a great flash option.
Price
This speedlite is a steal. Speedlites made by camera manufacturers like Canon and Nikon are hundreds of dollars. Other third-party brands are often more expensive, usually being in the $50 – $100 range. There are one or two competitors at this price point, but they don't provide the same build quality or reputation. This flash really shines when it comes to price.
Speedlite Batteries
You'll need batteries for your speedlite, and you shouldn't skimp on quality or use disposable batteries. Speedlites take a lot of juice and if you use one relatively frequently, you'll go through batteries pretty quick. Battery quality also determines how fast the speedlite recycles (how long it takes to fire again).
I use and recommend Panasonic's eneloop pro rechargeable batteries. They are high capacity (2550mAh) compared to the Amazon Basics rechargeable batteries (2000mAh). These batteries last longer in the flash unit, which means I need to change and charge them less often. Charging is a hassle and takes a long time (most batteries like these take ~8 hours to charge), so the less often I need to take them out, the better. The TT560's recycle rate is consistently fast with these batteries. At full power, it takes a little less than 2 seconds to be ready to shoot again.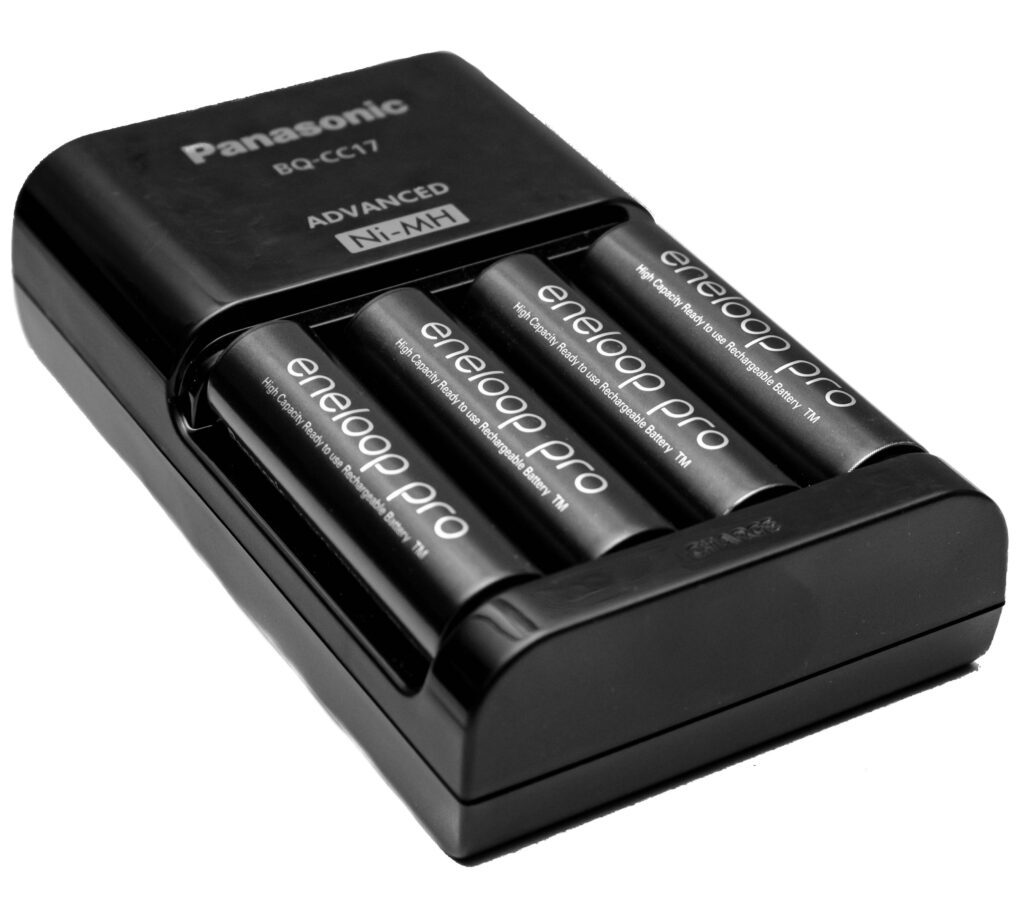 S1 and S2 Modes
In manual mode, the flash is triggered when you press the shutter button. When using more than one flash, there are other modes. S1 or optical sync 1 allows a second off-camera speedlight to act as a slave flash. When in S1 mode, an off-camera flash can be triggered by firing an on-camera flash. This allows for multiple flash setups without using remote triggers. In my testing, the TT560 has never failed to fire in S1 mode.
S2 or optical sync 2 mode allows the TT560 to operate as a slave flash for an on-camera TTL flash. S2 mode does not work with non-TTL flash units. I don't use TTL flashes for reasons discussed earlier, so I don't find this mode useful.
Remote Trigger
If S1 and S2 modes don't work for your circumstances, remote triggers will. These flashes are dead simple to use with remote triggers. You simply attach the trigger to the flash mount, set your flash to manual mode and choose your desired level of power output. The remote attached to the hot shoe fires however many flashes you have set to the channel of the remote, no matter where they are (within range).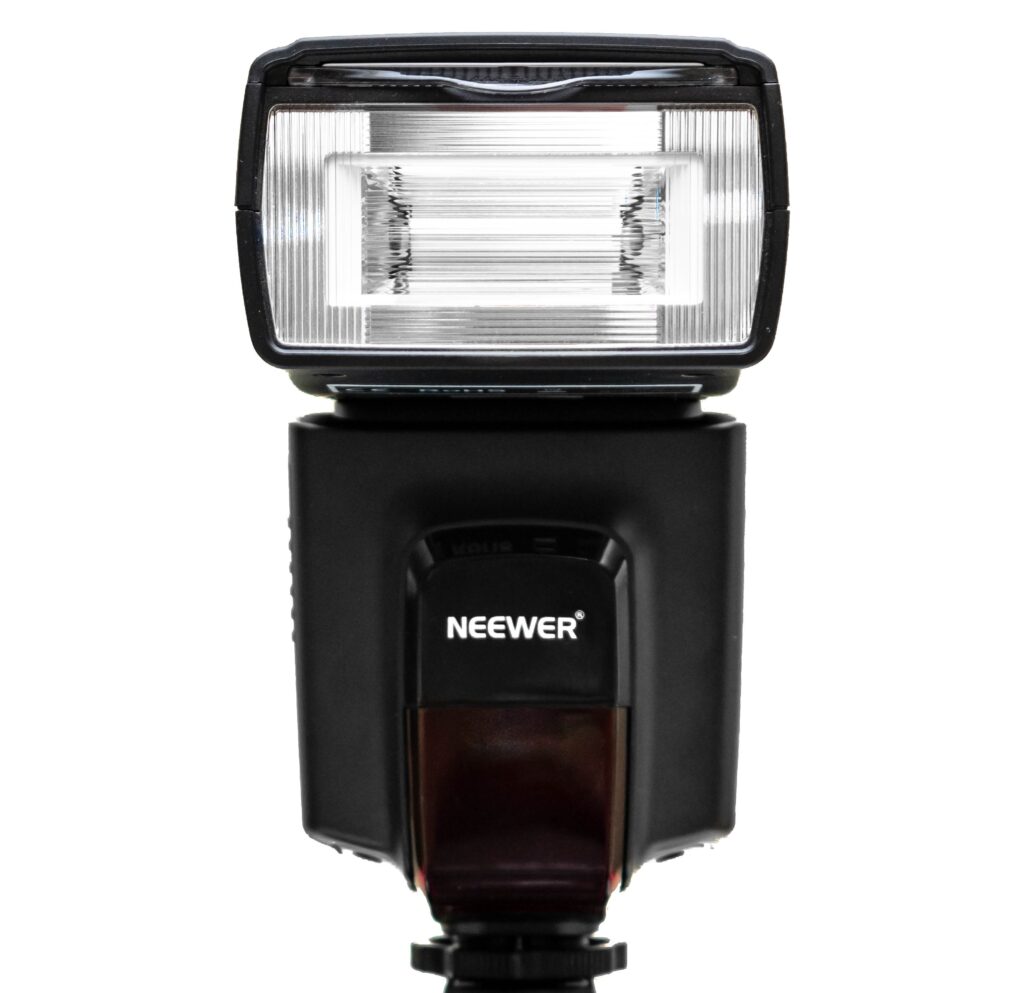 FAQ
Why is My Neewer TT560 Not Flashing?
If your TT560 isn't flashing when triggered, the most likely explanation is your batteries are dead. The flash has a low battery warning, which is indicated by a flashing red power light. The power light is usually either off when charging the capacitor or a solid red when ready to fire.
Another explanation could be that the batteries were put in wrong. Simple, I know, but I've done it.
There could also be a problem with the flash unit itself. If you have exhausted all other explanations, reach out to Neewer about replacing the defective unit.
User Manual
If you're interested in seeing the user manual, here is a pdf from B&H Photo : User Manual
Conclusion
The Neewer TT560 flash speedlite is simple to use, dependable, sturdy enough, and affordable. It is easy to recommend for beginners and the more advanced alike. Anyone who appreciates functionality, form, and good value will enjoy this speedlite.